Forest brings the extinct back to life
Posted by in
Portfolio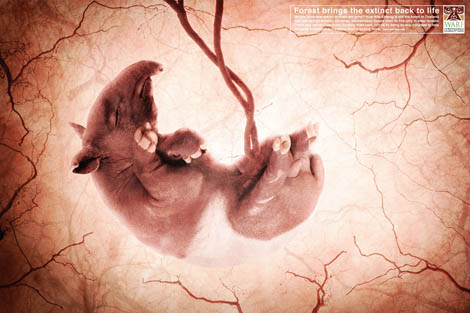 Do you think that extinct animals are gone? Huai Kha Khaeng is still the forest in Thailand that has extinct animals. However, deforestation forces them to live only deep forests. That's why we can't see them. To bring them back, join us by being an eco-volunteer to help increase forestland and expand their breeding sites.

Additional credits:
Executive Creative Directors: Passapol Limpisirisan, Wiboon Leepakpreeda
Copywriters: Nopharit Dusadeedumkoeng, Passapol Limpisirisan
Art Directors: Piya Ngow, Wiboon Leepakpreeda
Agency Producer: Wannaporn Jitsom
Phographers / Retouchers: Anuchai Secharunputong, Nok Pipattungkul, Remix Studio
Wild Animal Rescue Foundation of Thailand (WARF) www.warthai.org
Agency: Monday, Bangkok, Thailand
You can follow any responses to this entry through the RSS 2.0 You can leave a response, or trackback.